LIGHT AND COLOUR EXHIBITION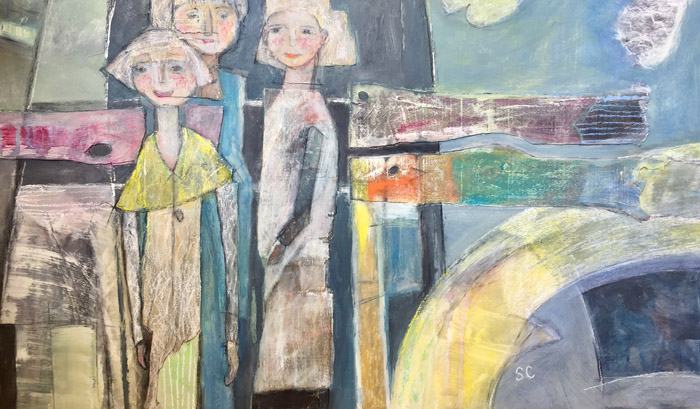 Aboard by Susan Cook
Mixed Media on Board, 60 x 101cm, £885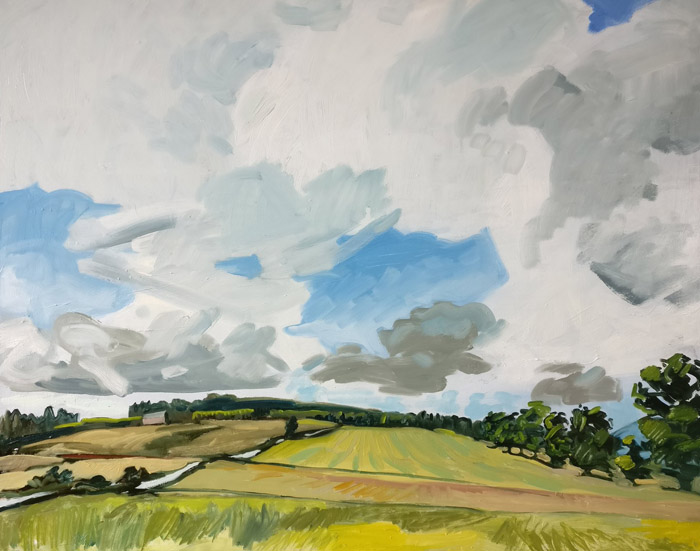 June Morning, Glenalmond by Claudia Massie
Oil on Board, 62 x 78cm •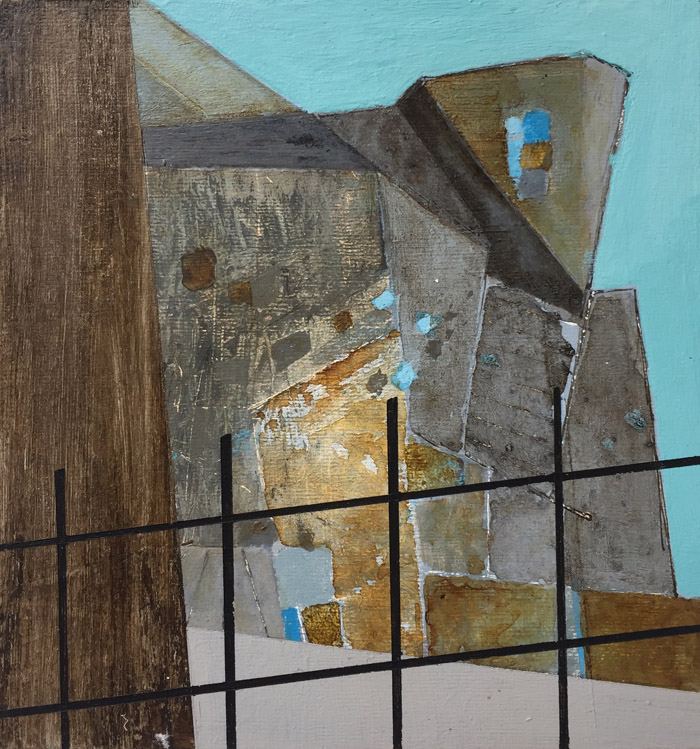 Castle by Jean Kirkpatrick
Mixed Media on Board, 11.5 x 11cm, £145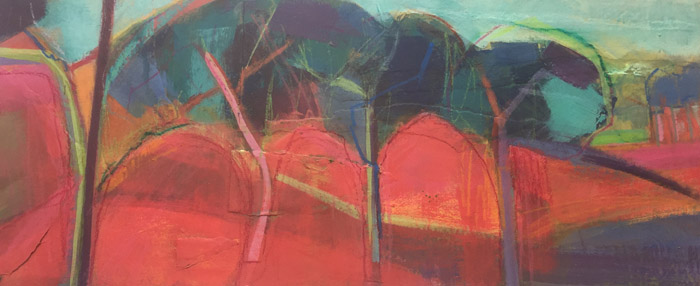 Twilight Over Kirkhope Farm by Kim Somerville
Mixed Media on Board, 19 x 46cm •
Percy by Susan Cook
Sculpture (Wire, Papier-mâché and Stone), £125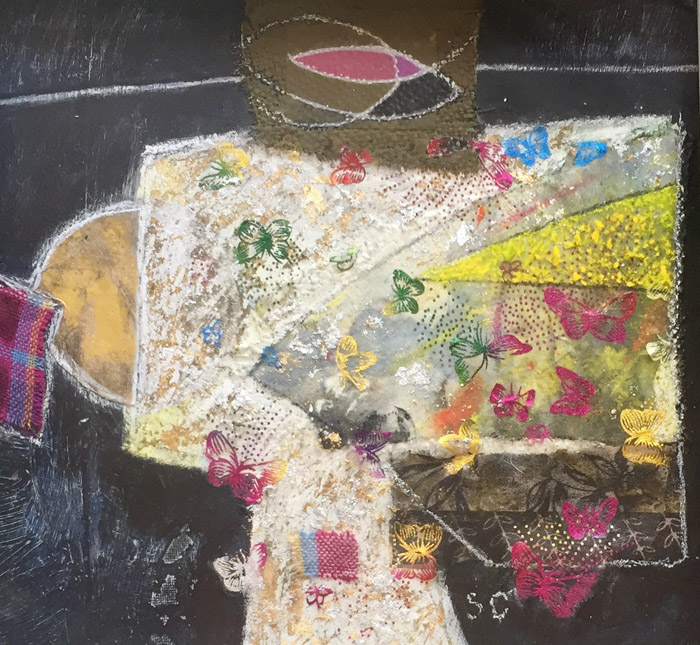 Butterfly by Susan Cook
Mixed Media on Board, 29 x 28cm, £430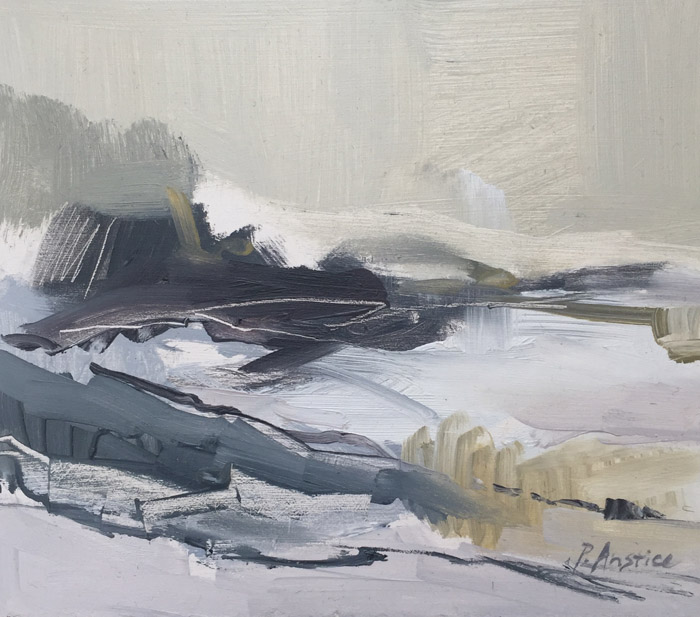 Snow Fields by Penelope Anstice
Oil on Board, 15 x 17cm, £250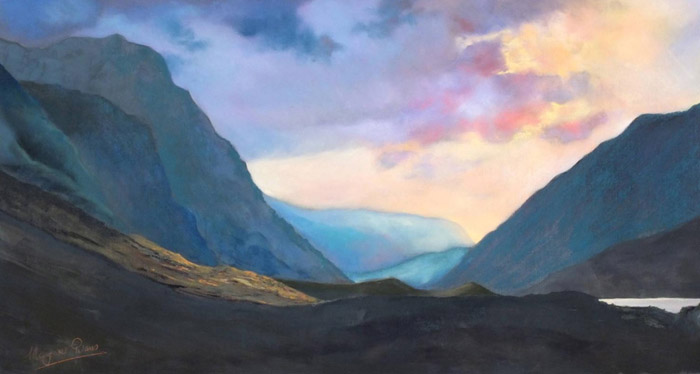 Remains of the Day by Margaret Evans
Pastel, 61 x 76cm, £1895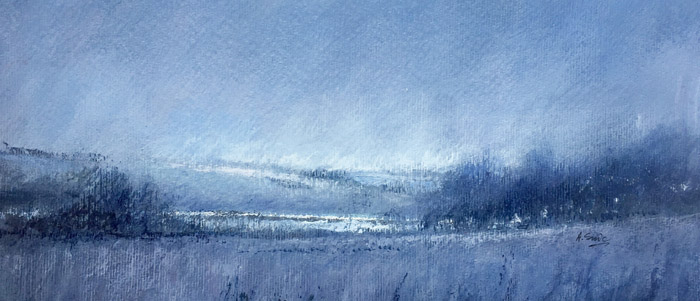 Frosty Evening, Near Dunning by Albie Sinclair
Acrylic on Watercolour Paper, 14 x 31cm, £360
Claudia Massie
Oil on Board, 80 x 122cm, £1900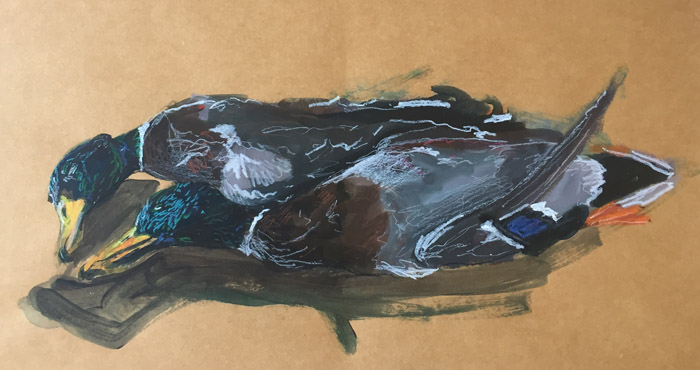 Ducks by Hamish Halley
Acrylic and Oil Pastel on Paper, 20 x 31cm, £270
Solway Evening by Michael Ewart
Oil on Board, 20 x 31cm, £460
Last One In, Loch Earn by Margaret Evans
Pastel, 41 x 41cm, £995
Blue Wood by Morag Knight
Pastel on Paper, 23 x 70cm, £710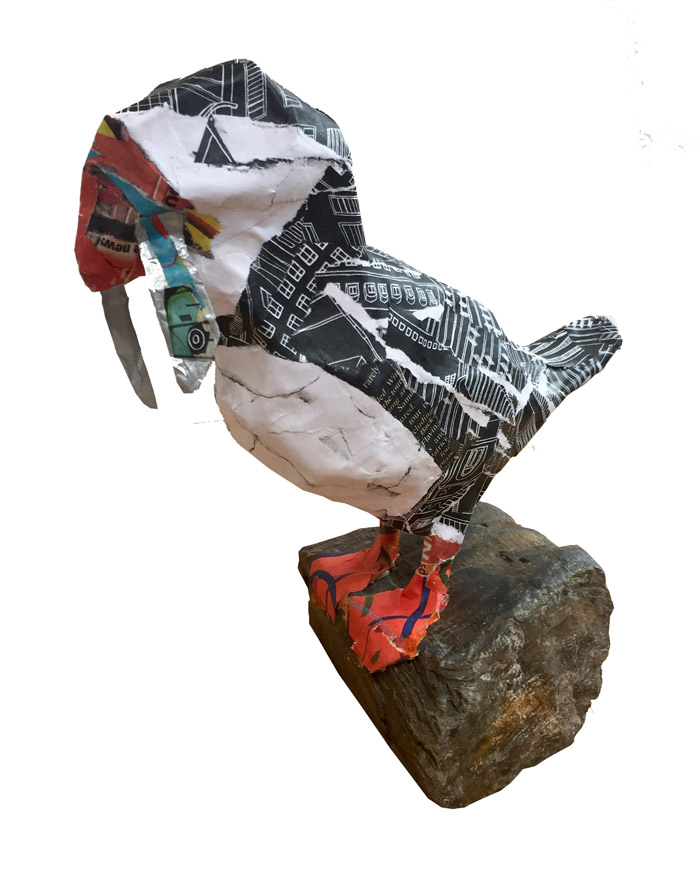 Puddle by Susan Cook
Sculpture (Wire, Papier-mâché and Stone) •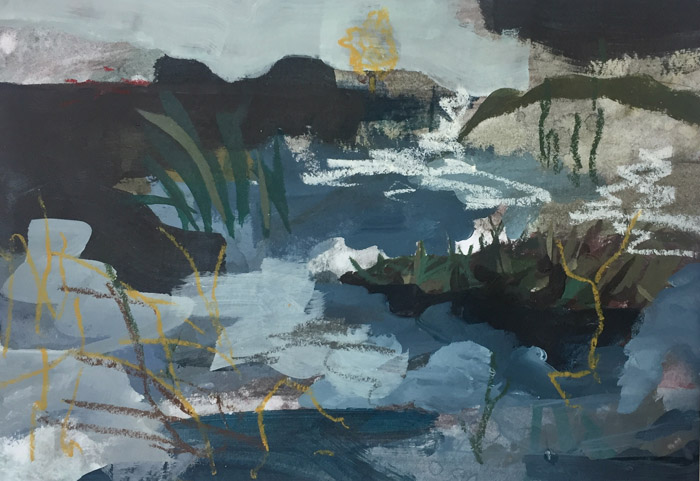 Ponds by Hamish Halley
Acrylic and Oil Pastel on Paper, 19 x 28cm, £170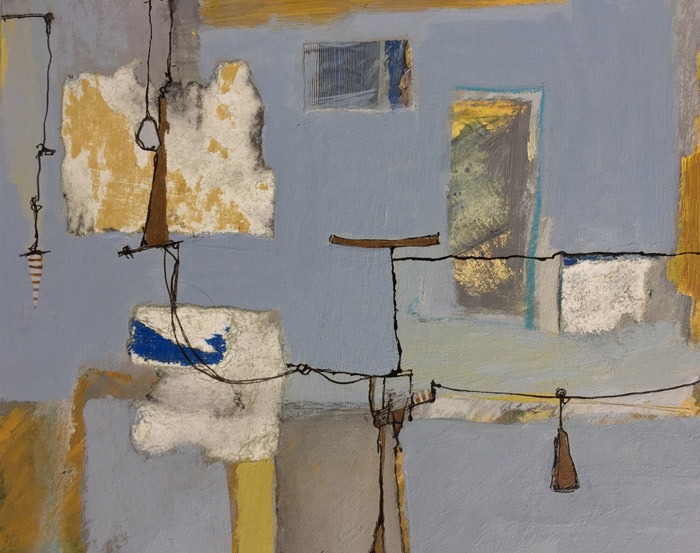 Habitation by Jean Kirkpatrick
Mixed Media on Board, 20 x 25cm, £220

Strathearn Afterglow by Kim Somerville
Mixed Media on Board, 19 x 46cm, £250
Autumn Study by Penelope Anstice
Oil on Board, 15 x 17cm, £250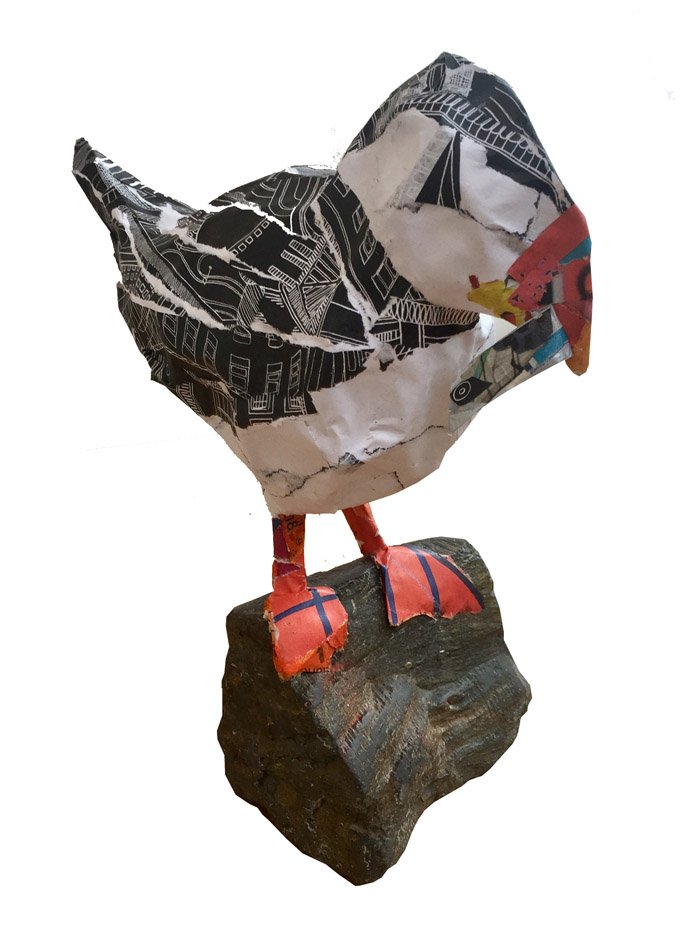 Paddle by Susan Cook
Sculpture (Wire, Papier-mâché and Stone), £125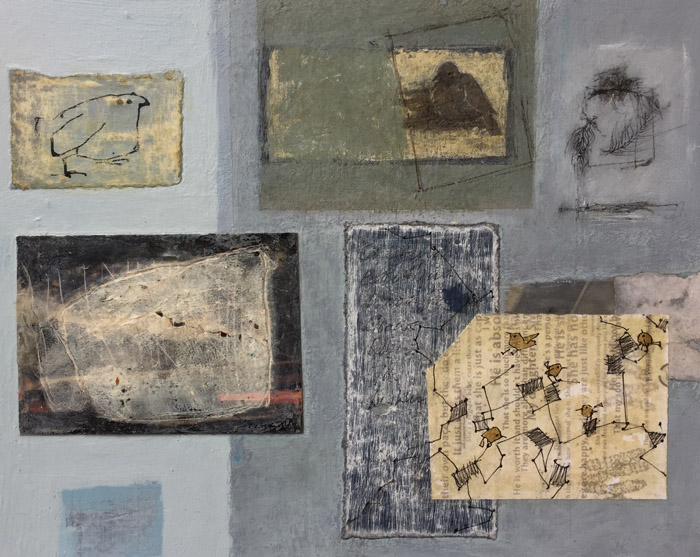 Sketchbook II by Jean Kirkpatrick
Mixed Media on Board, 20 x 25cm, £220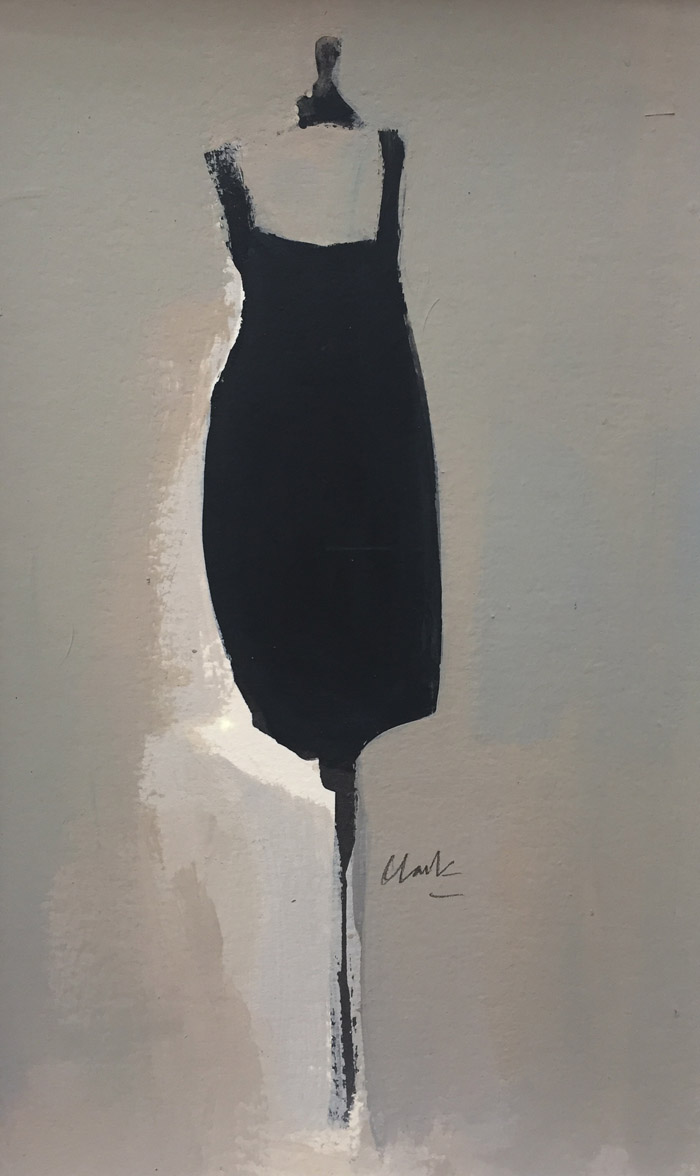 Little Black Dress by Michael Clark PAI RSW
Watercolour on Paper, 31 x 19cm Reserved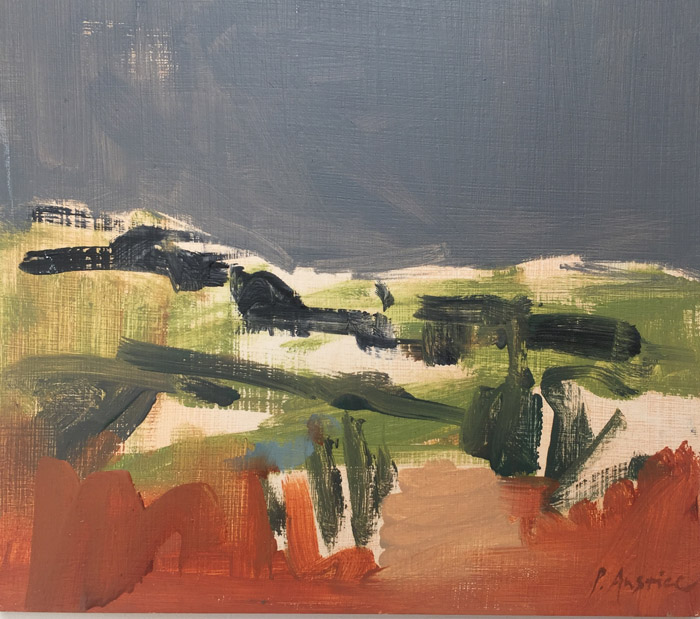 The Garden in Morocco by Penelope Anstice
Oil on Board, 15 x 17cm, £250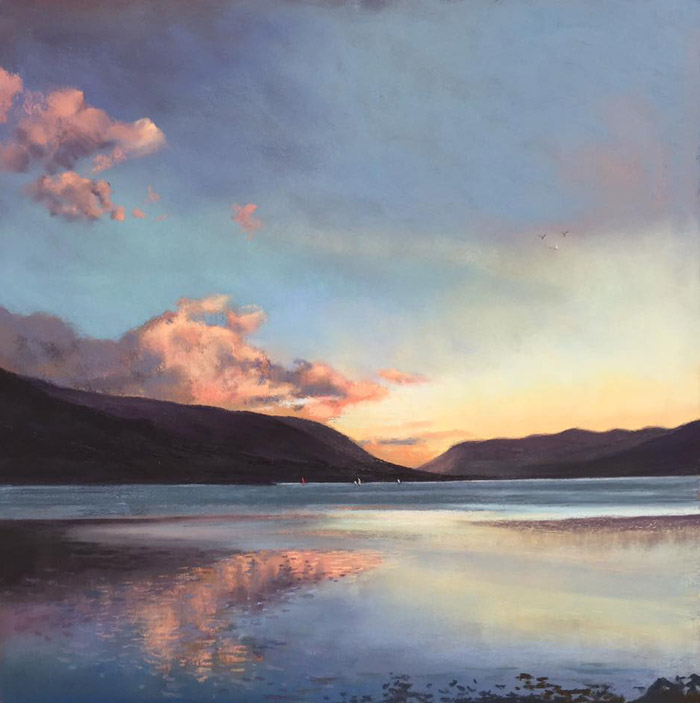 Sunset Sails, Loch Earn by Margaret Evans
Pastel, 41 x 41cm, £995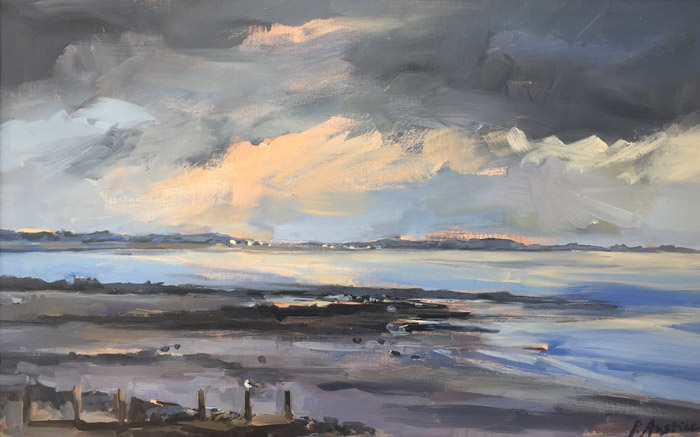 Low Tide, Tay Estuary by Penelope Anstice
Oil on Board, 28 x 44cm, £725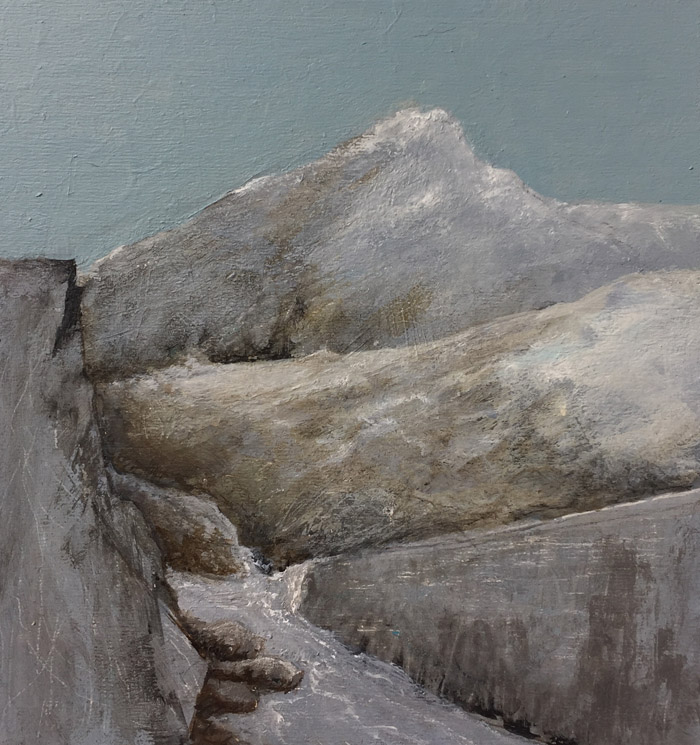 Winter Frost by Jean Kirkpatrick
Mixed Media on Board, 11.5 x 11cm, £145
Cuillin Mists by Margaret Evans
Pastel, 33 x 66cm, £1295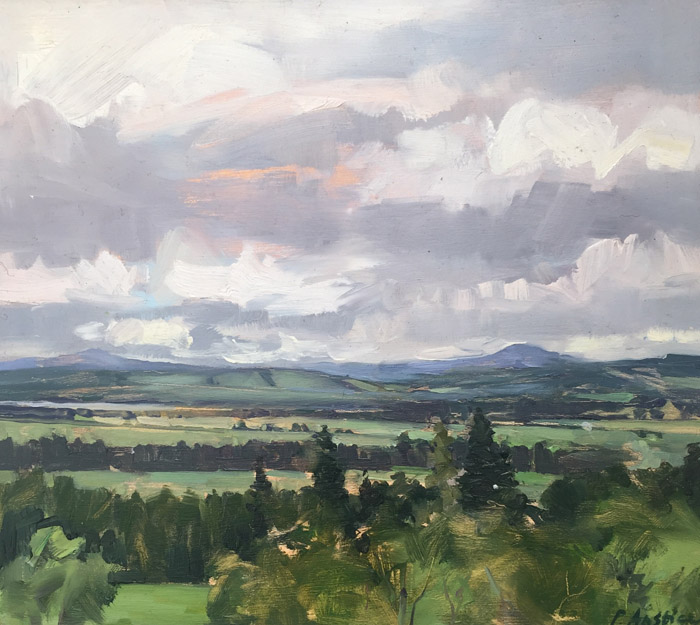 Carse of Gowrie (Towards Fife) by Penelope Anstice
Oil on Board, 25 x 28cm, £435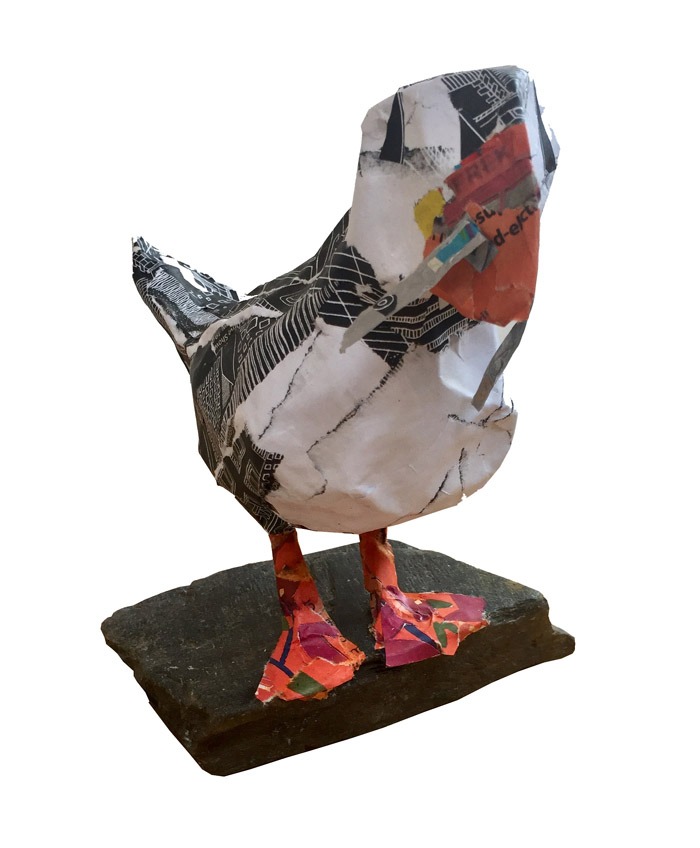 Penny by Susan Cook
Sculpture (Wire, Papier-mâché and Stone), £125
To reserve/purchase any of the above work, either call or email (if emailing, you can copy and paste its title and/or image on to the email).
Not all work is displayed on the gallery walls or listed on the website. If you are ever interested in a particular artist then ask if we have more of their work hidden away. Quite often work leaves the gallery without making it onto our walls!
We also have a range of original work that is unframed, alongside prints, pottery, jewellery, sculpture and cards.
Please get in touch with us: 01764 664233 or enquiries@theruthvengallery.co.uk